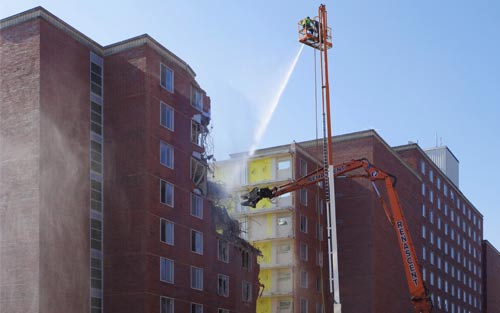 Structural demolition
Every demolition is different, and RenascentDC's experienced team knows how to deal with any challenge, including an extensive pre-planning phase, the safe removal of hazardous waste, and temporary shoring as required. Once the building has been demolished, we recycle up to 98% of the materials.
RenascentDC specializes in these sectors:
Hospitals & Healthcare
University Campuses
Industrial
Power Plants
Stadiums & Arenas
Government
Convention Centers
Airports
General Commercial
Multifamily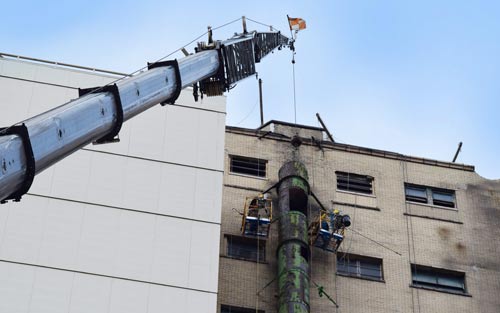 Selective demolition
Every selective demolition begins with the same exhaustive pre-planning as total demolition. Our highly-qualified team has a wealth of experience selectively removing architectual and structural elements of buildings in the same variety of sectors as the structural demolition we do.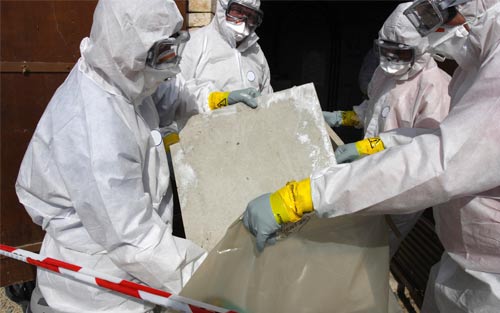 Abatement
Hazardous materials pose a serious threat to the environment and to those who work on demolishing a structure. RenascentDC routinely deals with the safe abatement of these hazards: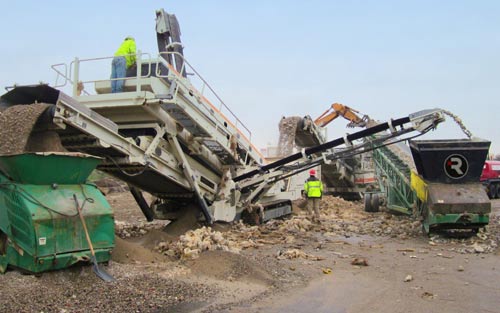 Recycling
RenascentDC is a pioneer in cleaner, more environmentally-friendly demolition. Instead of filling up more landfills, we typically recycle over 95% of all materials from a demolition:
Concrete
Brick
Wood
Ferrous Metal
Non-Ferrous Metal
Equipment
Ready to partner with RenascentDC? Contact us!